4th Of July Events And Festivals In Acadiana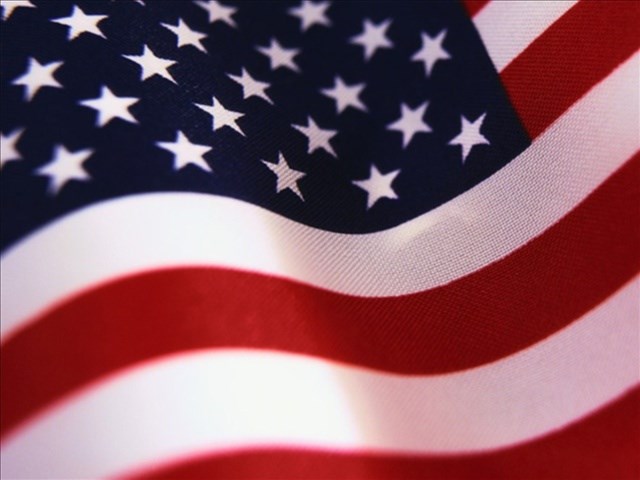 Photo Courtesy: MGN Online

Festivals, food and fireworks. Oh my!
Looking to have a blast this Fourth of July weekend? Check out these events happening in Acadiana.
Enjoy family fun, fireworks and live music.

JULY 3 - 4
69TH ANNUAL ERATH 4TH OF JULY CELEBRATION
Carnival rides. Fais Do Do 7 to 9 pm. Keith Frank 10 pm to midnight. Dance contest at 11 pm.
5k Run, 1 Mile Walk 7:30 am. Water Fights 10 am. Carnival rides 1 pm to midnight. Parade 5 pm. Fais Do Do 7 to 9 pm. 5th Avenue 10 pm to midnight. Fireworks Display 9 pm.

JULY 3
SUGAR MILL ANNUAL INDEPENDENCE DAY CELEBRATION
Join them July 3rd at Sugar Mill Pond in Youngsville for their Annual Independence Day Celebration. Fun for the whole family. 5:30 pm to 9:15 pm. Free admission and activities. Live music by Cedryl Ballou & the Zydeco Trendsetters. Free face painting, pony rides, kayak demonstrations, remote control boat demos, stilt walker and FIREWORKS. Free parking and trolly rides to the event . No ice chests or pets.
JULY 3
ANNUAL STARS & STRIPES CELEBRATION
Jennings will kick off its holiday weekend with a huge 4th of July party Friday, July 3. Gates for the annual Stars and Stripes celebration will open at 4 pm at the Oil and Gas Park. Admission is free. Kids will get to enjoy fun jumps and waterslides, and much more. Live music will start at 7 pm, until the fireworks display at 9 pm.
JULY 3
BLAST ON THE BAYOU
A fireworks show will start at dusk at Diesi's Lucky Capitol and Little Capitol Exxon on Exit 115 off Interstate 10. There will be a free fireworks show and Cajun music. Refreshments will be sold. Band starts at 6:30 pm, Fireworks at dusk.
JULY 3
ELTON INDEPENDENCE DAY CELBRATION
The 4th of July Celebration for the town of Elton will be held Friday, July 3 at the town park from 5 - 9 pm. There will be free water slides, pony rides and fund jumps. Fireworks at 9 pm.
JULY 4
25TH ANNUAL LEBEAU CATHOLIC CHURCH ZYDECO FEST
The 25th Annual Lebeau Catholic Church Zydeco Fest will be held on July 4th from 10 am to 10 pm at the Immaculate Conception Church Grounds, 103 Lebeau Church Road in Lebeau. The fest is a tribute to Rockin' Sydney. Live music by Geno Delafose, Chris Ardoin, Step Rideau, J Paul Jr. and Brian Jack. For more information go to cajuntravel.com. Admission $15 for adults and $5 for children.
JULY 4
PASS THE FLAG
One flag- 48 states-14,0000 miles- 100 days. Honoring armed forces at Cajun Harley Davidson in Scott. Fire trucks for the kids at 10am, for a minimum donation, plate lunches will be served starting at 10:30 am, flag will arrive by escort at 11:30 am, A Passing of The Flag Ceremony at 1pm.
JULY 4
UNCLE SAM'S JAM
Parc International in downtown Lafayette 3 pm - 10 pm. Free admission. Live music by Roddie Romero and the Hub City All Stars, Ray Boudreaux, Travis Ewing and DJ Chris Reed. Activities for kids. Fireworks display.
JULY 4
31 STOUT CELEBRATION
On July Fourth, Arnaudville's Bayou Teche Brewing is releasing a new limited edition beer named 31 Stout to honor the thirty-one US service members (including their K-9) lost in the single largest loss of American life to date in Afghanistan. This special fundraising beer is the latest in their line of very limited edition and innovative beers. 31 Stout is style of beer know as a milk stout, a dark ale fermented with lactose. Lactose is an unfermentable sugar which leaves an enjoyable residual sweetness in the beer which the brewery crafted for warm weather drinking.

31 Stout is packaged in 22 ounce Belgian-style bottles and also in kegs, and will be initially available at a special event in Bayou Teche Brewing's Arnaudville tap-room. The 31 Stout Release Party is Saturday, July 4th from 10 am until 7pm. Live music starts at 11 am, and the Lost Bayou Ramblers will play from 3 to 6 pm. T-Jim's/Brown's Barbeque will be on sight providing Cajun-style dishes designed to complement Bayou Teche Brewing's new ale. Bayou Teche's profits of 31 Stout go to the Special Operations Warrior and 31 Heroes Project, both raising money to help the families of the Extortion 17 mission. 31 Stout will also be available at exclusive retailers throughout Louisiana.
JULY 4
FIREWORKS ON THE RIVER
Bring your lawn chairs and plan to spend the evening in a family atmosphere. Prior to the fireworks, there will live music by JC Melancon & The Bayou Rock Band. Fun jumps for kids. Food and refreshments will be served. Ice chests are permitted, but no bottles please. Fireworks display complete with patriotic music at dusk.
Location: Nall Park in Krotz Springs
Contact: 337-566-2322
Time: 6:30pm

JULY 4
10TH ANNUAL LOUISIANA LEGENDS NIGHT
This annual event features eight stakes races for Louisiana-bred horses and total purse money of $700,000. The highlight of the evening will be the $100,000 Louisiana Legends Classic for 3-year-olds and up competing at 1-1/16 miles.
Location: Evangeline Downs Racetrack & Casino
Address: 2235 Creswell Lane Extension, Opelousas
Contact: 337-594-3000 | 866-472-2466

JULY 4
FOURTH OF JULY FIREWORKS SHOW
Hosted by the City of Eunice, this year's display will be bigger and better. For almost 30 years, the former Mayor and licensed pyrotechnic, Kenneth Peart, orchestrates a 30 minute spectacular display of fireworks. Bring the entire family out to enjoy the show. Parking is available at the Complex.
Location: Eunice Recreation Complex
Contact: City of Eunice 337-457-7389, 337-457-6503
Time: 9 pm
JULY 4
4TH OF JULY PARADE
The New Iberia 4th of July parade followed by Honor Guard ceremony along with harmony of patriotic music. 6:00 PM to 8:00 PM in historic downtown New Iberia (Bouligny Plaza).
JULY 4
BROUSSARD FIREWORKS
The City of Broussard will hold their 11th Annual 4th of July Fireworks Spectacular. Show begins at 9 pm over St. Nazaire Rd. Viewing is best in Walmart parking lot.
JULY 5
ROCK THE 5TH
Celebrate Independence Day on both sides of the Atchafalaya River this July 5th. Morgan City's traditional celebration, Rock the 5th, is being joined by a Rock the 5th Patriotic Celebration in Berwick. Both events feature live music, food booths and a shared fireworks display over the Atchafalaya River.
The Morgan City celebration kicks off at 1 p.m. in downtown Lawrence Park.

Live music features Driftwood from 1 p.m. to 2:30 p.m., The Beau Young Band from 3 p.m. to 5 p.m., and Krossfyre from 5:30 p.m. to 8:30 p.m.

Kids' Corner activities will be held from 1 p.m. to 5 p.m., and the fireworks start at 9 p.m.

Tellman barbecue dinners and the CCHS hamburger booth will be open, and vendors will be on hand to sell beer, wine, soft drinks and water.

In Berwick, the celebration kicks off at 5 p.m. on the riverfront.

Dance to the music of Gone Pecan until the fireworks start. The Berwick Volunteer Fire Department will sell hamburgers, cold drinks and beer while The Big Chill will have hot dogs, nachos and snow cones.
(Courtesy KATC3)
Author:
Misti Trahan
Phone:
337-308-8088
Dated:
July 1st 2016
Views:
846
About Misti: Cell: 337-308-8088 Misti@337Properties.com www.facebook.com/MistiTrahanRealtor www.337Properties....